Director
Richard W. Robins, PhD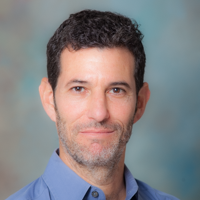 In addition to his academic appointment in Psychology, Richard W. Robins is Director of the Personality, Self, and Emotion Lab; Director of the California Families Project, and a member of the core faculty for the National Institute of Mental Health (NIMH) Training Program in Affective Science. He is currently Associate Editor of Personality and Social Psychological Review, and he has served as Associate Editor for the Journal of Personality and Social Psychology, and Editor of several books including the Handbook of Personality: Theory and Research and the Handbook of Research Methods in Personality Psychology. His research is funded by grants from the National Institutes of Health.
Professor Robins' research focuses on: (a) the development of personality and its consequences for important life outcomes; (b) the nature and development of self-esteem and narcissism, (c) the regulation and expression of social/self-conscious emotions (pride, shame, guilt, contempt), and (d) the development of Mexican-origin youth. His work incorporates both longitudinal and experimental designs, and uses multiple methods and data sources (from biological to sociocultural) to study people in naturalistic contexts, with an emphasis on individual differences as well as general processes. Much of his research centers around the NIH-funded California Families Project, an ongoing 16-year longitudinal study of Mexican-origin youth and their families.
Email: rwrobins@ucdavis.edu                     CV                      Google Scholar
---
Visiting Faculty
Bing Shi, PhD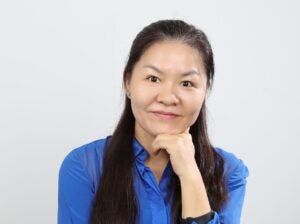 I am an associate professor in Department of Psychology at Sun Yat-sen University, Guangzhou, China, and a visiting associate professor in Department of Psychology at University of California-Davis. My research focuses on peer socialization processes of adolescent maladaptive behavior. With the key term "social status", I examine interconnected topics such as high-status peer influences on adolescents' antisocial behavior, the impacts of peer group features on adolescents' aggression, peer influences on adolescents' materialistic values and relevant status-driven purchases. Currently, in Personality, Self, and Emotion Lab, I am working with Professor Robins on the developmental trajectory of Mexican-origin adolescents' materialistic values, and other interesting topics. I am also interested in cross-cultural studies, in particular, cultural studies across American and Chinese young individuals.
Email: bshi@ucdavis.edu           CV           Google Scholar
---
Graduate Students
Lucy Zheng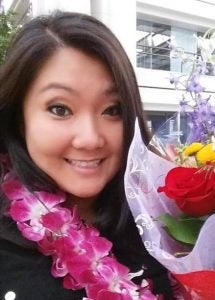 Lucy is a graduate student in the Personality, Self, and Emotion Lab. She received her B.A. in Psychology and Government from Cornell University in 2012 and her M.A. in Urban Education from Loyola Marymount University in 2016. Prior to coming to graduate school, she was a high school teacher in Los Angeles. Lucy is interested in studying personality development and mental health, particularly in an educational context. When she is not working, she likes to write fiction, play piano, bake, and go on adventures.
Email: lrzheng@ucdavis.edu               CV             Google Scholar 
Kailey Lawson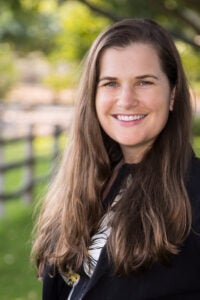 Kailey received her Ph.D. in the spring of 2022 after five years in the Personality, Self, and Emotion Lab. In 2017, she graduated from Pomona College with Bachelor's degrees in Cognitive Science and Philosophy. Kailey's research examines the nature, development, and assessment of personality traits such as self-control and negative emotionality, and the influence of these traits on mental health, academic achievement, occupational success, and other life outcomes. She is especially interested in teaching and mentoring, and will begin as a visiting assistant professor at Oberlin College in the fall of 2022. Outside of academia, Kailey enjoys horseback riding, cooking, and trivia.
Email: kmlawson@ucdavis.edu              CV             Google Scholar 
Rongxin Cheng
Rongxin is a first-year graduate student in the Personality, Self, and Emotion Lab. She received her B.A in Social Science from New York University Shanghai in 2019, and her M.A. in Social Psychology from New York University in 2021. Rongxin's research examines how the development of temperament impacts school and occupational attainment. Besides doing research, she likes to play Guqin (古琴).
Email: rxcheng@ucdavis.edu             CV
---
Lab Alumni