People
Director
Richard W. Robins, PhD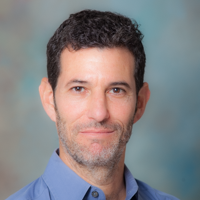 In addition to his academic appointment in Psychology, Richard W. Robins is Director of the Personality, Self and Emotion Lab; Director of the California Families Project, and a member of the core faculty for the National Institute of Mental Health (NIMH) Training Program in Affective Science. He is currently Associate Editor of Personality and Social Psychological Review, and he has served as Associate Editor for the Journal of Personality and Social Psychology, and Editor of several books including the Handbook of Personality: Theory and Research and the Handbook of Research Methods in Personality Psychology. His research is funded by grants from the National Institutes of Health.
Professor Robins' research focuses on: (a) the development of personality and its consequences for important life outcomes; (b) the nature and development of self-esteem and narcissism, (c) the regulation and expression of social/self-conscious emotions (pride, shame, guilt, contempt), and (d) the development of Mexican-origin youth. His work incorporates both longitudinal and experimental designs, and uses multiple methods and data sources (from biological to sociocultural) to study people in naturalistic contexts, with an emphasis on individual differences as well as general processes. Much of his research centers around the NIH-funded California Families Project, an ongoing 11-year longitudinal study of Mexican-origin youth and their families.
Email: rwrobins@ucdavis.edu                     CV                      Google Scholar
---
Post-Doctoral Researchers
Alazne Aizpitarte, PhD
Dr. Alazne Aizpitarte is a psychologist who specializes in Family and Couple Therapy. She received her PhD in 2014 from the Department of Personality, Assessment, and Psychological Treatment at the University of the Basque Country UPV/EHU (Spain).  After receiving her PhD, she lectured at the University of the Basque Country for two years. In 2016, she was awarded a post-doctoral grant from the Basque government and currently holds the position of Post-Doctoral Scholar at UC Davis.  Her research interests include dating violence and relational aggression in adolescence, as well as the risk factors associated with these phenomena. Alazne enjoys dancing, reading, biking, and traveling in her spare time.
Email: aaizpitarte@ucdavis.edu                            CV
---
Graduate Students
Olivia Atherton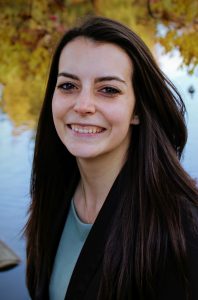 Olivia is a 6th year graduate student in the Personality, Self, and Emotion Lab. Prior to graduate school, she received her B.S. in Psychology from the University of Illinois, Urbana-Champaign in 2013. Broadly, Olivia's research investigates the antecedents and consequences of personality development across the lifespan. She has a particular interest in understanding the development of self-regulatory traits, such as effortful control and conscientiousness. In her spare time, Olivia enjoys photography, traveling, yoga/pilates, and trivia.
Email: oeatherton@ucdavis.edu                        CV                        Google Scholar
Lucy Zheng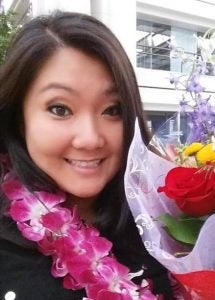 Lucy is a 3rd year graduate student in the Personality, Self, and Emotion Lab. She received her B.A. in Psychology and Government from Cornell University in 2012 and her M.A. in Urban Education from Loyola Marymount University in 2016. Prior to coming to graduate school, she was a high school teacher in Los Angeles. Lucy is interested in studying personality development and mental health, particularly in an educational context. When she is not working, she likes to write fiction, play piano, bake, and go on adventures.
Email: lrzheng@ucdavis.edu                                           CV
 Kailey Lawson
Kailey is a 2nd year graduate student in the Personality, Self, and Emotion Lab. She graduated from Pomona College in Claremont, CA in 2017 with Bachelor's degrees in both Cognitive Science and Philosophy. Before coming to graduate school, she found her passion studying topics at the intersection of personality, social, developmental, and clinical psychology. Now, Kailey focuses her research on factors influencing the development of antisocial personality traits and related outcomes, as well as how personality relates to self-conscious emotions (namely, shame and guilt). Outside of academia, Kailey enjoys horseback riding, cooking and baking, and spending time in the outdoors.
                                                                    Email: kailey.lawson@gmail.com                      CV
---
Lab Alumni